Supporting automation equipment systems used across of the community
The automation equipment that supports our social infrastructure requires use of advanced technology to ensure stability and reliability.
Through mobilization of our advanced technology, we are able to maintain these critical infrastructure systems that our society relies on every day.
Automation equipment systems we are supporting
Banknote Processing Systems
We provide the maintenance services for Banknote Processing Systems installed domestically as well as overseas, which swiftly handle large amounts of bank bills.
The reliability of the checking, sorting and testing functions of these systems is supported by our highly-advanced, proprietary image processing and mechatronics technologies.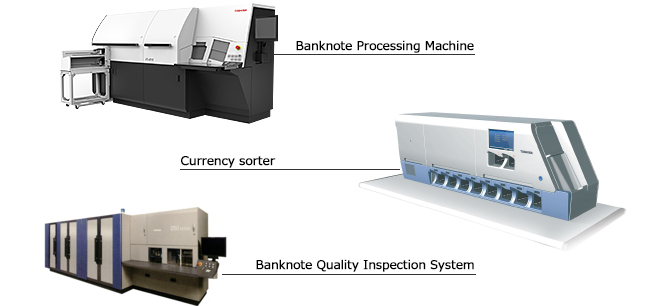 ID issue systems
We provide maintenance services for ID issue systems (used for driver's license and other documents). The precision and accuracy of our maintenance services are guaranteed. This makes it possible for continued operation in a reliable manner by making full use of our proprietary technology support, which is also highly secure.
Also, We have began selling new license printing machine VL-L1390, certification by "Low CO2 Kawasaki Brand 2016" and "Kawasaki Mechanism Certification System 2016"

Railway station service automation systems
We provide support for a wide variety of products ranging from items used in day-to-day life such as automatic ticket gates and ticket vending machines; to highly sophisticated revenue management and data collection systems.
Support channels are available 24 hours a day, 365 days a year.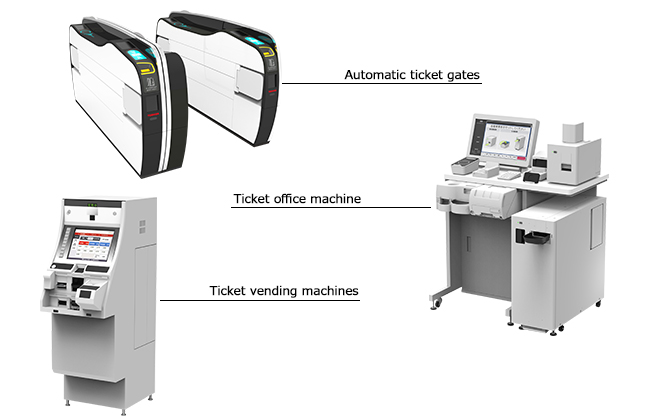 Expressway toll collection systems
We undertake every aspect of the installation and maintenance of expressway toll collection systems, which are known for their swift and accurate payment handling performance.
In order to allow vehicle drivers to use expressways comfortably, we also undertake monitoring and maintenance of associated equipment and devices day and night.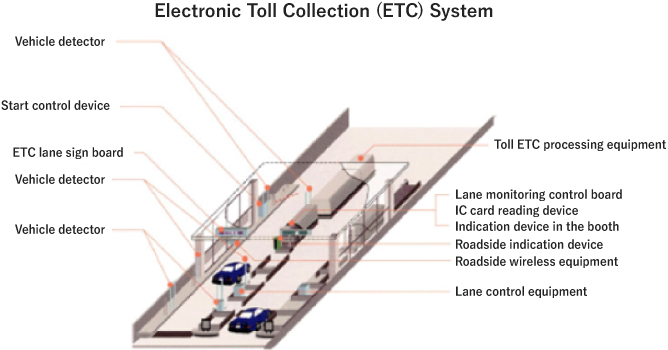 Security systems
We provide the maintenance services for security systems including access control systems using IC cards, biometric identification mechanisms, etc.
We build and maintain these systems by responding to diversified types of needs ranging from general offices, to financial institutions and research bodies requiring high security levels.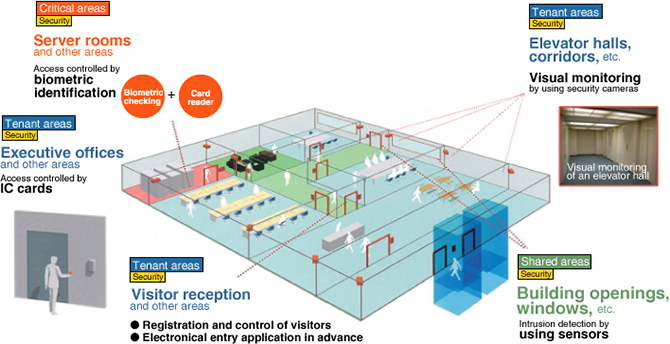 Postal service systems
We provide the maintenance services for automatic address reading and sorting machines, automatic selection, sorting and stamping machines, which are indispensable for handling domestic as well as overseas postal transaction.
In order to ensure that mail items are delivered swiftly and correctly, engineers who are expert in automatic address reading technology are ready to make appropriate responses on a 24/7/365 basis.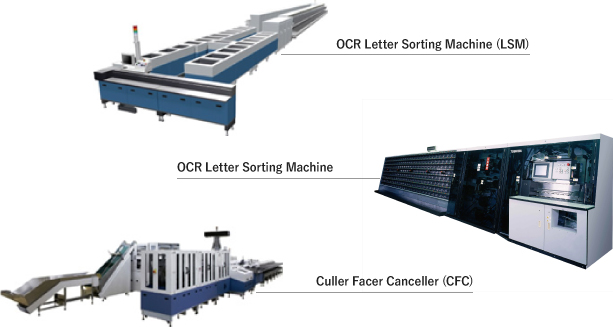 Logistics systems
We are engaged in the installation and maintenance of next-generation logistics systems, which have been making significant progress in recent years.

Contact Us
Feel free to contact us for any inquiry about our service or request for quotation.
Contact Us